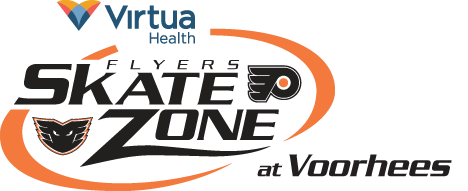 Adult Hockey- Voorhees
Flyers Training Center in Voorhees is a proud of the South Jersey Hockey League, an adult league for players of all skill levels. Our league consists of A, B, and C levels. Our A league offers the highest level of competition, with the following B and C league being more recreational. Whichever league you find yourself best fitted for, you are guaranteed great hockey!
League Membership Benefits:
22 game season + 2 preseason games
(Games Run Sunday-Thursday Nights; Schedule will be narrowed down once number of teams are determined)
Playoffs for the top 4 teams in each division
A South Jersey Hockey League Championship between the top team in each division at each location
Special Offers and Promotions through the Gear Zone Sports Excellence's Loyalty Program
Follow the South Jersey Hockey League on Twitter and Instagram using the links below!
Click below for more information, to register your team online, or to pay your adult league dues!
Are you an individual looking to join a team? Fill out the contact form below!