We're commited to treating customer equipment as our own. Our staff has been around the hockey world for years. We've seen bad sharpenings, Tuuk replacements, and riveting jobs that some of the other rinks and shops have to offer. At Cutting Edge, we seek to provide a personalized experience to all our customers. We use specific instruments to ensure a level sharpening with quality edges. We take the necessary time in our repairs, becuase it's our belief that getting things done right, is better than getting things done quickly. Below you will find a list of what we offer, along with pricing.
Skate Sharpening: $10
Figure Skate Sharpening: $12
FBV Sharpening: $12
Skate Profiling: $25
Skate Heat Molding: $30
Boot Punch: $10
Rivet Replacement: $2/rivet
Chassis and Tuuk Swap: $75/pair

A good sharpening can be hard to come by. Lucky for you, we're here to make sure that getting a proper sharpening is a consistent experience. We know that there's nothing worse than not being able to trust your edges, which is why we level every skate, every time. There's no guessing game with us.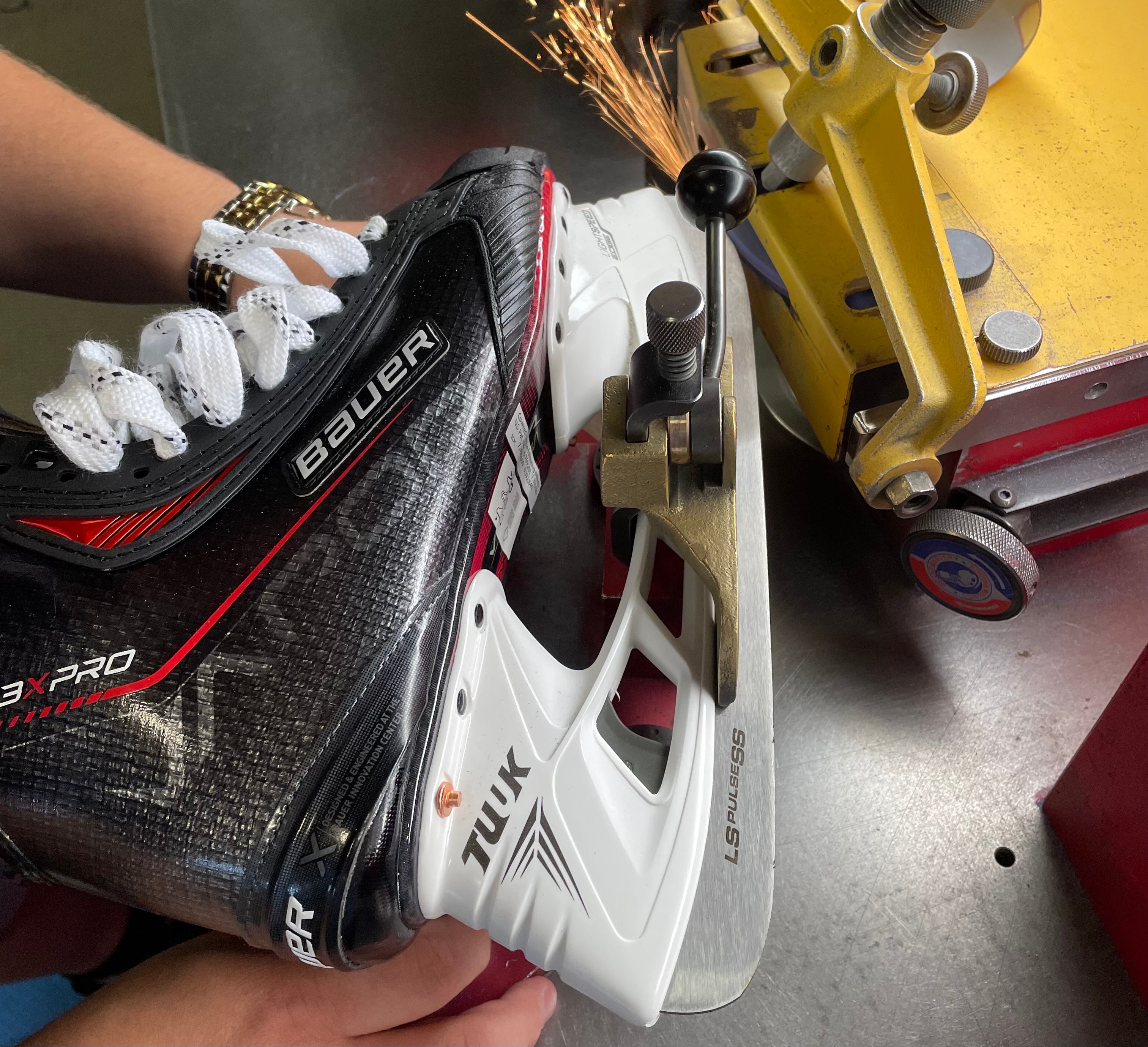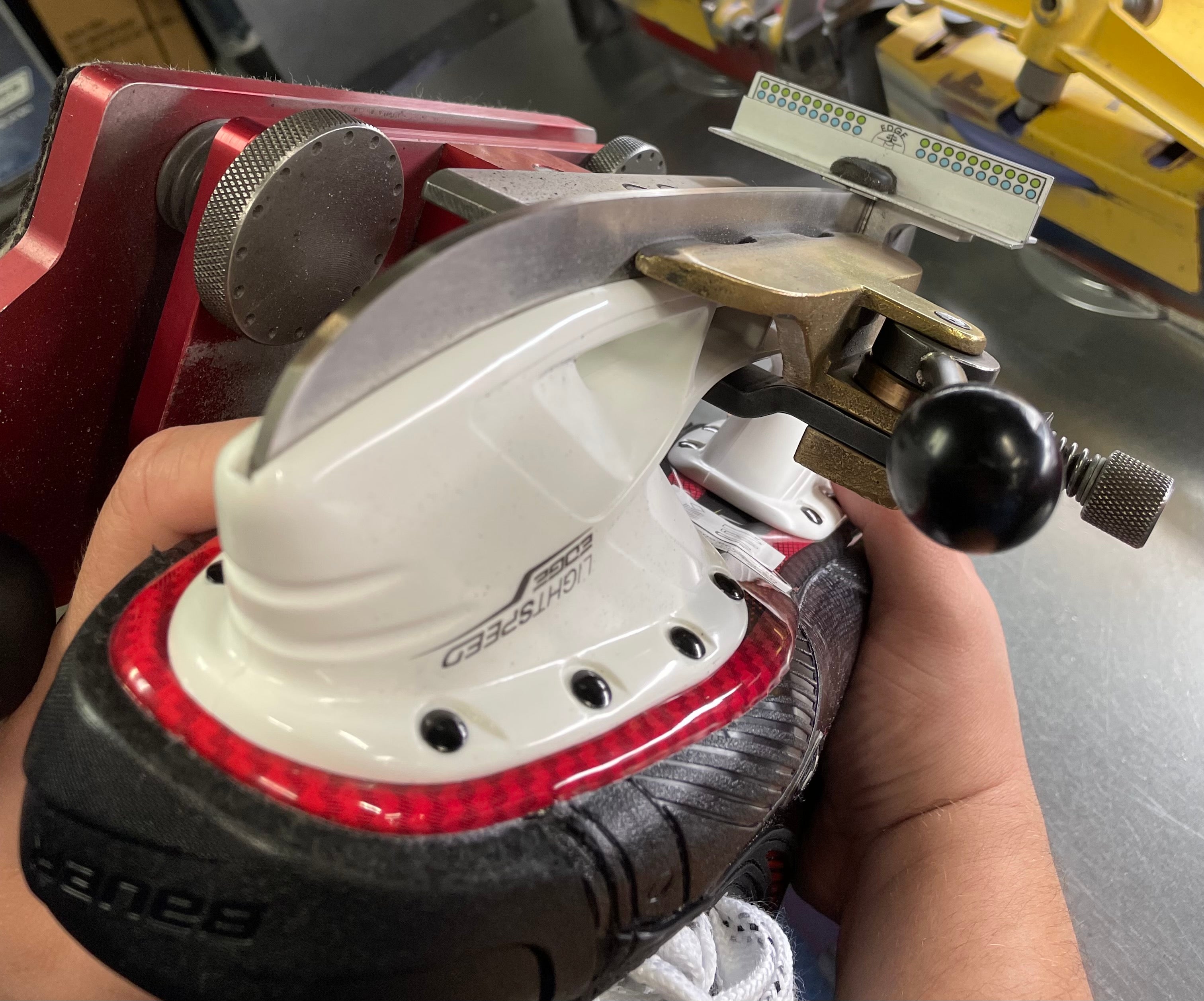 An FBV (Flat Bottom V) sharpening is different from a typical sharpening. FBV sharpenings are designed to give you the perfect blend of speed and agility. The "flat bottom" shape of the blade allows skaters more glide, reduces drag, and helps to increase speed. The precision edges that are created through this sharpening process enable greater control during turns and stops. Over the years, the FBV sharpening has grown in popularity. Amateurs and professionals alike have sworn by it. Want to give it a shot? Ask for a "Flat Bottom V sharpening" the next time you stop in.