Chase Your Dream
Future Flyers is an instructional program designed to provide aspiring hockey players ages 6 and older the opportunity to learn the game in a highly organized, fun filled environment. The program provides participants on-ice instruction once a week with our highly trained and experienced coaching staff.
Each week, our professional instructors will teach practice plans that challenge players to push themselves in an effort to improve their skills. All practices will finish with a scrimmage that provides players the opportunity to put their new skills into a game situation.
Session #3 Dates & Registration
All classes take place on Monday's at 6:10pm
January 2
January 9
January 16
January 23
January 30
February 6
Registration for Future Flyers Session #3 is now open! We recommend signing up early, as we tend to sell out this time of year!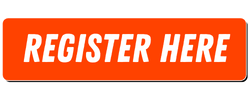 Session #2 Dates (Current Session)
All classes take place on Monday's at 6:10pm
November 14
November 21
November 28
December 5
December 12
December 19