About the Philadelphia Liberties
The Flyers Training Center takes tremendous pride in the work that has been done to provide playing and growth opportunities for young female hockey players. Over the past five years, we have introduced over 100 women to the great sport of hockey and have helped them build skills on and off the ice. The Philadelphia Liberties will be offering women's hockey programming ranging from Learn to Skate and Play, to competitive teams.
For additional information on the Liberties, email Director of Hockey Development, Jeremy Hall.
Martin Luther King Tournament
The Philadelphia Liberties are excited to host a Martin Luther King Tournament, from Saturday, January 14 to Monday, January 16.
Tournament Information
All-girls tournament
$1,100 Team Fee
3 Game Minimum
5 Game Maximum
Ages 12U/14U
Level: Recreational/B
Awards for 1st and 2nd place
Tournament winner receives Flyers tickets to game of their choice
Tournament Teams (as of 11/15/22)
Philadelphia Liberties
Lady Patriots
Interested managers and teams can reach out to Director of Hockey Development Jeremy Hall with any questions or concerns at jeremy_hall@comcastspectacor.com
To enter your team into the MLK Tournament, click the button below!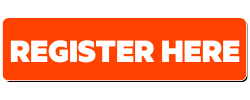 2022-23 Season Registration
Upcoming 2022-23 season will include the following:
Home & Away jerseys and socks

20-30 games

(10 home)
Season runs September - February

Total: $1,200
Registration can be completed online
To register for the 2022-23 season, click the button below!